BIOGRAPHY
Michael Menkin
Michael Menkin has over 30 years of experience as a professional writer and editor. In 2014 he retired as a technical editor-writer for the aircraft certification and standards division of the Federal Aviation Administration. He previously worked for the Boeing Company, Lasentec Product Group of Mettler-Toledo, Metawave Communications Corporation, Fluke Corporation, Emulex Corporation, Teltone Corporation, Peripheral Technology, Stryder Technologies, AT&T, The Robbins Company, Al-Gas SDI, Innovation Inc., Panasonic Avionics, The University of Washington, The University of California San Francisco Medical Center at Mount Zion, The University of California's Lawrence Berkeley Laboratory, Pacific Avionics, Nicholson Mfg. Inc., Western Applied Research and Development, Alta Consulting Services, SpaceLabs Healthcare, American Emergency Medical Services, Pacific Advertising Staff, Pettler Advertising, and MetLife.
He was one of the original writers of NASA Tech Briefs and contributed to the Federal Government's Technology Utilization Program for disseminating NASA technology to private industry in the 1970's.
He has a B.A. in political science from California State University at Long Beach, is a member of the National Honor Society Phi Kappa Phi, and, as a student, was a member of the political honor society Pi Sigma Alpha and the California junior college honor society Alpha Gamma Sigma. He is a member of Sons of the American Revolution, is a 49-year member of the United States Naval Institute, and was a Lieutenant, junior grade, in the U.S. Coast Guard. While employed at the University of Washington, he conducted a course in Creative Thinking at the University's Experimental College.
Although he was born in New York City, he has called Washington State his home since 1978 where he lives with his wife, Chuan.
Additional biographical information is in the link section to Abduction and Technical Information Websites.
Lawrence Menkin, Michael's father, created "Captain Video," the first television science fiction show in 1949. He received the Variety Showmanagement award in 1952 and the Canada Lee Foundation Award for Integration in the Performing Arts in 1954.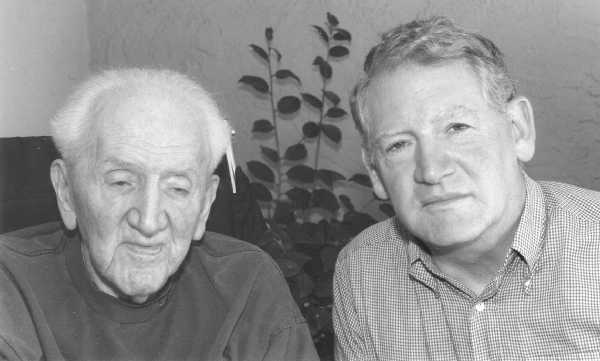 Burnett Menkin, Michael's grandfather, was an inventor with patents in machine tools and burglar alarms. He was a member of the American Society of Tool Engineers and a frequent contributor to the Practical Ideas section of "American Machinist Magazine" in the 1940's.